For the users of KORG Legacy Collection:
April 28, 2020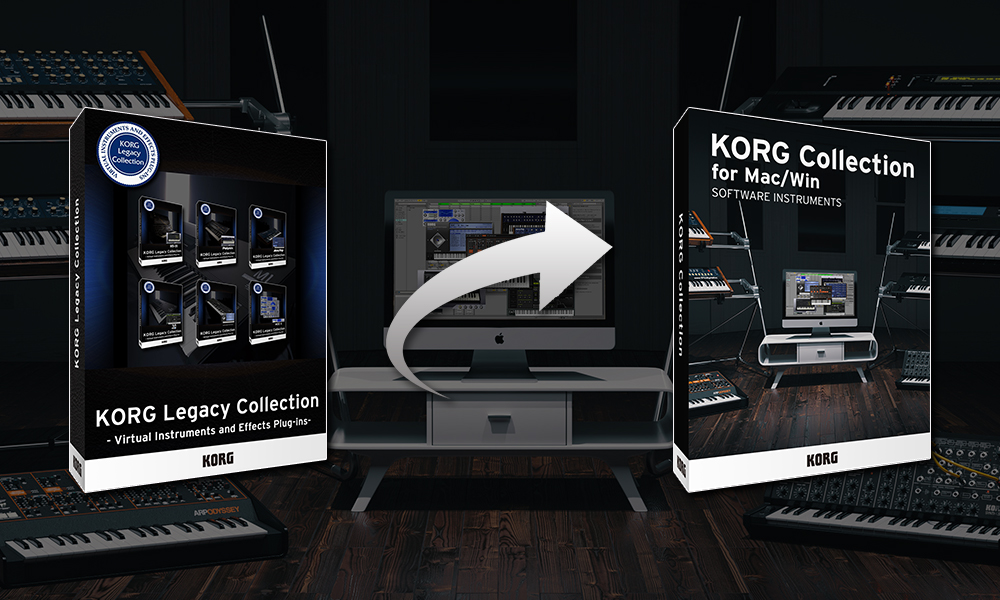 As we announced in 2017, the KORG Legacy Collection is relaunched as KORG Collection.
If you want to try the demo, please find the link at korg.com.
When you buy the plugins, please go to KORG Shop
The product registration is done at KORG ID. Please access the website when you want to download the latest plugin versions.
We continue several services here such as KORG Legacy Collection registration, M1 Le registration, and download, but we request that you follow the instructions to complete the migration procedures.
* In order to proceed, new registration to KORG ID is required. It is not possible to take over the account of KORG USER NET. Thank you for your understanding.
If you own the KORG Legacy Collection - Special Bundle, please complete the entire product registration at KORG USER NET. Please note that upgrade coupon for the Special Bundle will not be issued if registration is not completed.
* If not compatible with the operating requirements of KORG Collection for Mac/Win, please use the KORG Legacy Collection series. We will continue to provide services regarding register product and re-issue license code.