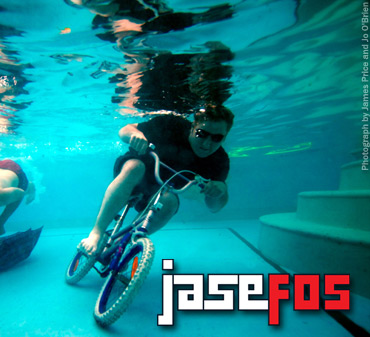 Jase from Outta Space (JaseFOS)
Ever since the original KORG Legacy Collection (KLC-1) was released back in 2004, I have used the MS-20 on multiple tracks for every one of my projects. The MS-20 remains my personal favorite of the original KLC-1 package, upstaged only by the Mono/Poly in KORG Legacy Collection - ANALOG EDITION 2007.
The most exciting aspect of the MS-20 is that we can create patches based on feedback. The main output (or the even louder "headphone" output) can be routed back into the synthesis signal chain allowing all manner of non-linear, exotic sounds. Once patched for feedback, even the slightest touch of resonance on its filters evokes sounds ranging from the "angular and gritty" to the "out of control"! Taking the feedback signal for a quick detour through the MS-20s External Signal Processor (ESP) section means we can do even more! The ESP allows us to shape the frequency spectrum of the feedback while also providing pitch tracking and a threshold-based trigger source for unique modulation possibilities.
After four years of regular MS-20 use, I have yet to exhaust the possibilities of its semi-modular architecture. During this time I've developed a large reservoir of signature sounds and I'm pleased to present 128, heavily-refined MS-20 patches organized in themed soundbanks: Hard Leads, Basses, Pads and SFX. Enjoy!

Date : April 25, 2008
---