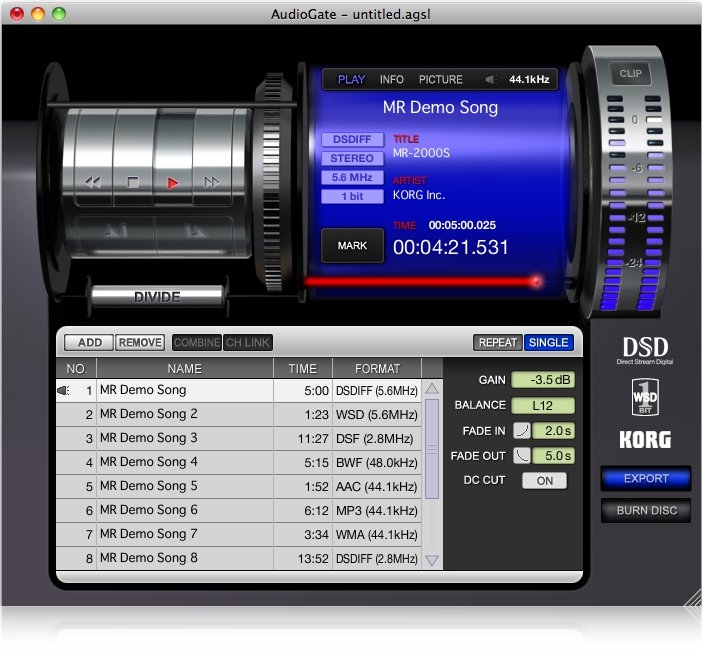 AudioGate has been the ideal partner for the KORG MR series of DSD recorders, allowing you to record in the ultra-high-resolution DSD format and then down- convert to the most suitable format for your needs. It was created to bring out the unlimited potential of a DSD master, and has become an indispensible DSD recording tool used by studios worldwide. Now, everyone can experience the advantages of DSD audio with the new version of AudioGate, which can operate as a free standalone application. Go ahead --- download a favorite song in DSD format, and enjoy ultimate audio quality and flexibility with AudioGate on nearly any computer.

Specifications and features are subject to change without notice.
"DSD" is a registered trademark.
Mac and Mac OS X are trademarks of Apple Inc., registered in the U.S. and other countries.
Windows XP and Vista are registered trademarks of Microsoft Corporation in the U.S. and other countries.
Logos, product names, and company names are their trademarks or registered trademarks.