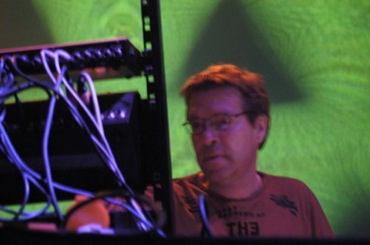 Roland Kuit
I like to work with equipment that is here to stay. The Korg Legacy Collection certainly falls into that category.
The sheer quality of these instruments is what made me want to study electronic music.
I started first at the Institute for Sonology in Utrecht, Netherlands and later at the IRCAM, located in Paris, France. I really learned patching as well as the art of making tape loops and slices while at the Institute in the analogue based, Philips Studios. I also learned to program in FORTRAN V to generate sound digitally with computers. While at the IRCAM, I studied acoustics and interactive composition.
Somewhere along the way, I found myself transitioning completely to computers . Later, I began to hunger again for the feel of real hands-on patching. Along came the Korg Legacy Collection and it's commemorative MS-20 controller! The MS-20 quickly became my favorite. Even in software form, it is quite the powerful machine! It begs to be experimented with!
Quite a number of my productions now feature the inspiring sounds of the synths that make up the Korg Legacy Collection, programmed with the MS-20 controller. I also teach, give masterclasses and play gigs throughout the world. As a sound artist and designer, my work can be found at The Centre Pompidou, located in Paris, France, as well as libraries all over the world. I often collaborate with a number of other artists.

Date : December 21, 2009
---