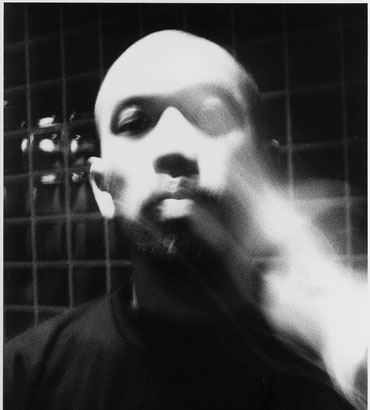 NUMB
"The M1 softsynth is very well thought out! It has got an amazing sound quality, enormous sound library and easy-to-use interface. I've been using overseas softsynths for a long time, but this M1 that was made by a Japanese manufacturer strikes me as most convincing.
Its intuitive user interface allows you to create sounds so quickly. But it can also create very complex sounds. I love the browser function, it's very convenient that you can easily find a desired sound by instrument type and character. I love the flexibility of the insert and master effects, too - anyway, it's a most clever softsynth!"
NUMB profile:
Starting in 1992, NUMB studied engineering at the Institute of Audio Research in New York. After returning home in 1995, he started his own label KARMA MUSIC with CALM and released his first single "FILE#2 / SHINNOU". He later started another label REVIRTH and released many 12 inch singles, such as "BEGINNING OF THE END" (1997), "89" (1997) and "ILLFUSION" (1998).
Then his first album "NUMB" was released in 2002, which moved the listener with its deep sound, which also projected a stillness behind the sharpness and violence.
In his live performances using a laptop, NUMB manipulates the beat, volume, sound effects, and the composition of music in real time using various MIDI controllers. He is a very physical performer, and wants to create a physical reaction within the listener. He feels that if the sound is absorbed into the body, the organs themselves will be opened and the cells begin to listen to the sounds. Musical enjoyment on the molecular level!
This mysterious performer has obtained critical acclaim both home and abroad, with his performances at BATOFAR in Paris, SONIC LIGHT in Amsterdam, and the FUJI ROCK FESTIVAL in Japan.
In May, 2003, by releasing the live album "TOKYO," which is a compilation of many of those performances, he removed any doubts within Tokyo of his artistry and forward-thinking direction. Since 2004, his sound is continuing to evolve towards the creation of a new groove, covering electronica, techno, breakbeat, trance, hip-hop, and beyond.
Related Link
http://numb.mu

---